Women's Group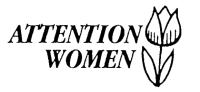 The Women's Group is an evolving program of spirituality, self-awareness and mutual support where women can experience a sense of belonging, faith-sharing and genuine community.
Special events are planned as well as simple evenings of prayer and fellowship.
This group is open to all women. The announcement of gatherings can be found in the Parish Bulletin.